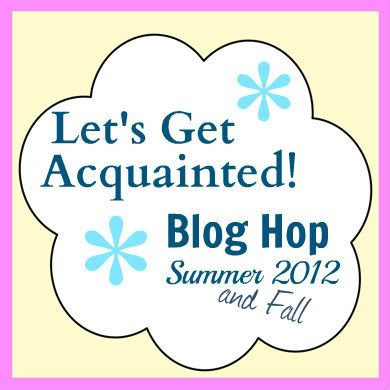 It's my day on the blog hop tour!
Well, not fully my day!
Be sure to check out and say Hi to Danny from
Mommy For Reals
today too!
Hi everyone I am Jennifer Oversteet !
Welcome to gh quilting and thank you for stopping by!
I am sure you would like to know who I am and what goes on at gh quilting.
So here we go!!!!!
Do tell us about yourself?
I am in my mid-30's, and I live in a small farming community in Northern Ohio.
I am a logical reasonable quiet pull up your boot straps tell it like it is type of person.
I will not claim to have the best writing grammar but at least I try!
I have been sewing for four years and quilting for at least two.
I am self taught thanks to the help of the internet, the library and Fons & Porter's For the Love of Quilting on PBS.
Oh, and I can not for get my mom with all of her guidance too!
Thank you mom!
Family Life?
I am
a wife, a mother of one, a step mother to two, an owner of two furry kids (our cats), a housewife, a quilter (of course), and a quilt designer.
How and why did you get into blogging?
I actually started blogging as a collage assignment for a computer class.
After the class was over I deleted the account.
Move forward a couple more years and Facebook was just new.
With my personal Facebook account I connected with old class mates and one day I had a run in with one of those old class mates.
She had posted a question on how any of us felt about home schooling.
Let's just say that my opinion was not well liked and she unfriended me.
I have a few choice words for people like my old class mate.
The
kinder one is hypocrite!
At the time of the Facebook incident I was just getting into sewing and I was enjoying it!
Enjoying it so much that I wanted to share it, but how?
I remembered the blogging assignment from collage.
So I started my blog, and called it Gable House Sewing (my old blog).
I though I was going to be the 411 of all sewing blogs.
Little did I know some one out there all ready did that.
In the end blogging gave me a voice and to share things with others.
What things have you experienced since joining the online community?
Let's see, well...
Although I have missed out on bees, and swaps.
I did get to experience this...
As of August of 2011 I tried out to become a Moda Bake Shop Chef with my
Snuggle Play Laugh Love Baby Quilt
.
I was over the moon when I was excepted!
I have to say it's been an great experience and quite a journey.
I have been on the design train ever since!
I have watched my design and writing style change over the whole year too.
Thankfully it has been all for the better!
As for bees and swaps, I would like to join one eventually but for now I am a bit tied up with two more bake shop projects.
I have started in on two quilt alongs which do not demand a rapid race to the finish line and that works for me.
As a pattern designer what is the best way that you learned how to write your patterns better?
At first I was like many of you who had a hard time trying to write in a instructional format that I used a ton of photos to do the writing for me.
I later listened to many of the ladies in my guild and online folks who complained that it is too expensive to print out all of those 17 to 18 plus pages full of photos!
Don't get me wrong visuals are great but the best book that got me going to be a better pattern writer was:
Publish Your Patterns! How to Write, Print, and How to Make Your Own Designs by Nancy Restuccia.
Published in 2001.
From an academic point of view the book is considered an out dated source.
To me it is still a great reference book to have on hand.
I am also glad that I started to buy books of my favorite designers and studied how they wrote their patterns.
Also
if you have noticed that I have cooking recipes in my tabs!
They are a help with pattern writing too!
Its
all about instructional writing and how well you can execute it clearly to your audience.
Do you design out of EQ7?
The answer is yes!
I also still use graph paper, and my imagination to spring up quilt designs but EQ7 helps to straighten them out when they get kind of foggy to
envision or when the math is in need of a double checking.
What is your Quilting Style?
My quilting design style is a mix of traditional and modern or best put it "Vintage Modern."
Who are your favorite designers?
My favorite designers: I really can not just pick one (how generic I know).
But I noticed that I have a ton of Tula Pink in my stash, Amy Butler, Sweetwater, Kate Spain, Densye Schmidt, Minick and Simpson, various Michael Miller designers, and solids galore!
I am currently building my solids like the world is going to end tomorrow!
You can have lots of prints but you can never have enough plain colors on hand!!!!!
Do I listen to anything while I sew?
I listen to the good o' fashion radio.
It varies between top 40 (what the kids are listening to) and country music.
I am also known to listen to jazz, instrumental, classical, classic rock (Aerosmith), and big band music.
I'll even turn everything off just to hear all the on goings outside with the windows open on really nice spring, summer, and fall days/nights.
I do not turn on the TV while sewing/quilting, its too distracting and I really do not get anything done.
Favorite Quilting tools?
I have many favorites! lol.. so generic again!
However, hands down I can not rave enough about Creative Grids Rulers!
Nothing

worse than cutting fabric and the ruler slips to either off set your measurements or you getting cut by the rotary blade.
What does quilting in the since of perfection mean to you?
Quilting to me is about precision not perfection and with the rulers and my new machine, I can achieve that precision that I am looking for!
Also

prior to buying the rulers or my new machine, I threw perfection out the window the same way I threw out blogging politics aka: the popularity contest.
Any blogging advice?
Just because I had another blog does not mean I am the worlds greatest blogger.
I will say:
Be and stay true to yourself and the rest will over time follow

Be sociable and respond to all your emails, and social networking sites. Even if it is simply a thank you or Hi, how are ya!

Its okay to vent every once in a while but if you really vent constantly I would suggest getting physical journal or composition book to vent in. It gets to be a drag to hear that your life constantly sucks all the time! On the flip side overly perky just as irritating!!! You really can not be that happy and your life can not be that flawless all the time!

Don't write nothing that you wouldn't want your mama to read! My mom reads my blog and sometimes it comes back to bit me in the butt. Oh, that that goes for your hometown folk too! You don't want to be the gossip of negative activity in town either. Call me old school if you will but hey I'm just advising!

Stick to the subject at hand, but it is your blog after all! Your not going to be liked by everyone. Needless to say: You are not going to be everyone's cup of tea and vice versa not every one will be your cup of tea either. Read a few blog post of the person you got referred to or just discovered before following. Saves a lot of heartache on both sides of the fence.
Anything to add before going into your tutorial?
Um...yes, actually!
Try every aspect of sewing/quilting at least once. Just like that broccoli that got shoved on your plate as a kid, you might find something enjoyable that is not popular with the masses.
Whew... that was a lot for some one who is an extremely quiet person!
Oh, I forgot to mention that in the real world I am an extremely quiet person.
That is probably why I end up writing long posts and really do not mean too!
Anyway about that lesson and tutorial!
Today I am just going to chat briefly about the simplistic various ways you can arrange an HST (not some form of a bad disease) aka: Half Square Triangle.
Now along this blog tour I have seen participants using HST's in their tutorials.
Which is great to see what one little HST can do!
Here are a few more short examples of HST's:
A HST in a patchwork setting. With an HST set up like this you can make sail boats or even waves.
Flying Geese in a negative or positive formation!
Positive and negative means the space that is used and the space that is blank. Positive space is the space being used by a print and negative is the solid white.
Broken Dishes can also be done up in a negative or positive formation.
Put them together with out realizing it and you will start seeing pinwheels.
Straight lines of a print can bring depth to a a quilt. Using HST's can break it up to add texture. Especially when there is various color changes.

The Chevron or Zig Zag can be easily formed by using HST's.
The diamond or square can be formed with using HST's. This is what is going to be used in the Tutorial that I have designed for all of you today.
Don't forget that HST's can make up stars and paddle wheels too. Along with so many other endless possibilities!
Now for the tutorial using HST's!
Interlocking Tiles Table Runner
21" x 13.5"
You can find the tutorial here
or on my tutorial page at any time.
Thank you all for stopping by!
Jennifer
Don't forget to check out the other bloggers on the hop!
Not to mention this weeks blogs too!
Say Hi to:
Jennifer ....waving at ya; Hi everyone!